Terry Taylor
Magnum TA
The VonErichs
Ted Dibiase & Dr. Death Steve Williams
The Rock and Roll Express
Various Others
Terry Taylor Page 2
Terry Taylor
Yeah,, I know I'm prejudiced. Terry Taylor is the best looking thing ever to grace that squared circle. Probably why most of my wall space was filled with him huh. Terry was a wonderfully talented athlete, and I never grew tired of watching him. I still dont.


To see more pictures of Terry. Try my Photo Tribute to Terry Taylor. You can also visit my good friend Char at Remembering The Glory Days, A Tribute to Terry Taylor


You can also read an interview with Terry Taylor that appeared in the June 1, 1985 edition of the Alexandria Daily Town Talk.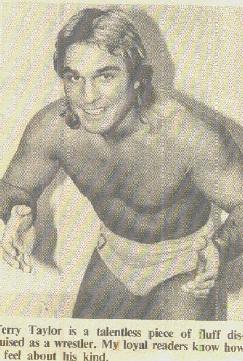 I know you cant tell from this Black and White shot, but those were the Baby Blue Trunks, My all time favorite thing ever to grace that body!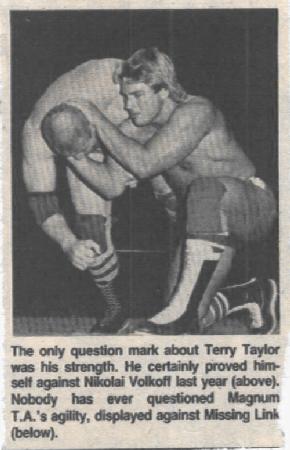 Terry against Nikolai Volkoff. During the Cold War, the biggest feuds were between "Russians" and American Baby Faces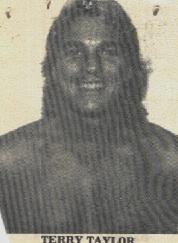 This one is Kinda fuzzy, but I'm keeping it for now.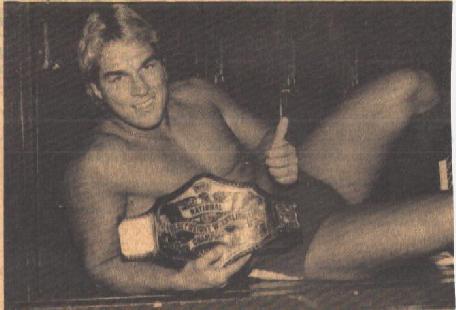 I love this Picture,, I think that is either the UWF North American Belt or the NWA US Strap.. I cant remember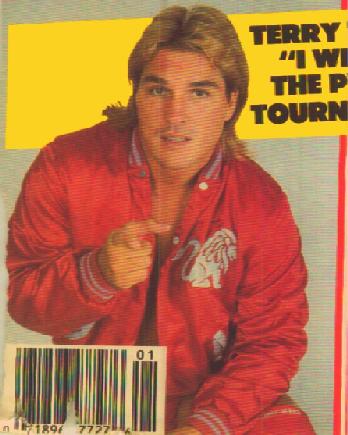 Pro Wrestling Illustrated held a Tourney to determine the best in the Mid South.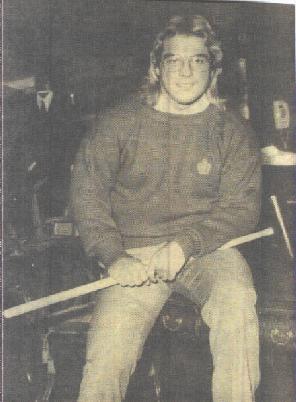 Like I've said before, the rumor mill at the time had Terry and a few others living in this area of the state during their MidSouth Days. It wasn't uncommon to see them dining at resturants here. In the Department Stores or doing public appearances all over town. This picture is from an advertisement in the local paper that Terry did for one of the Department stores here in town. He also did a television commercial for that same store and was one of their frequent customers. I know, I ran into him there!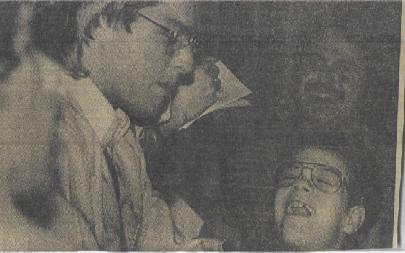 Again from our local paper. Terry took time out to sign Autographs at the Louisiana Special Education Center in town prior to the matches one day.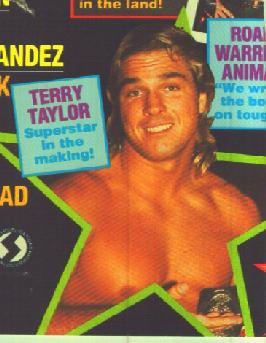 He always did have an attitude!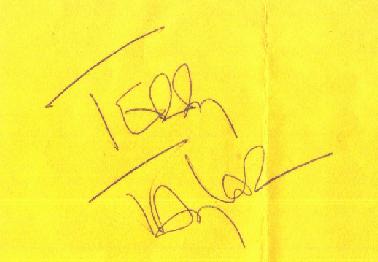 January 15, 1984. I remember the date so well because it was the first time I ever Met Terry. It was also the night I met Magnum TA.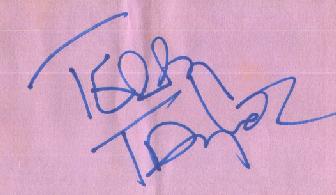 I know I must have gotten his autograph at least a dozen times. These are the two I can find now.