Terry Taylor
Magnum TA
The VonErichs
Ted Dibiase & Dr. Death Steve Williams
The Rock and Roll Express
Various Others
RockNRoll Express Page 2
The Rock and Roll Express
Ricky Morton and Robert Gibson
The Rock and Roll Express were an awesome, explosive team. Ricky and Robert worked so well together. The first time I ever saw a Double Drop Kick was from these guys. They went on from Mid South to win the World Tag Straps. They were a team and an awesome one at that. Their feuds with the Midnight Express were legendary. And the stuff with Jim Cornette, priceless.. Thats why I was terribly surprised to find them on WWF TV with Jim in their corner as manager. Then I saw Cornette turn on them to form the New Midnight Express. So here,, enjoy these shots of Ricky and Robert!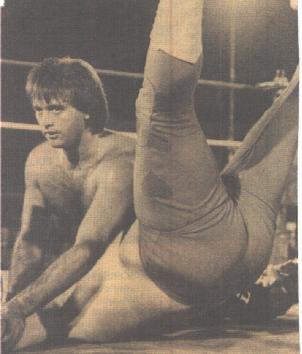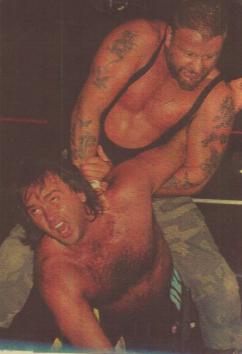 Robert Gibson, in the ring with one of the Sheephearders/Bushwackers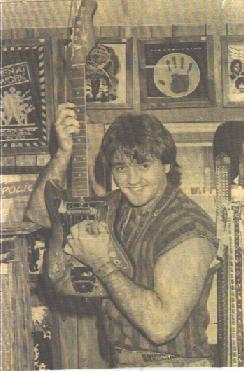 Robert playing around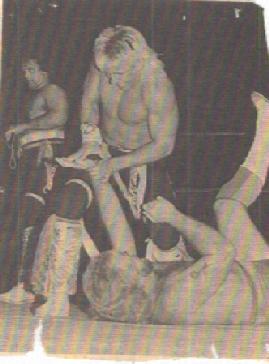 Ricky at work.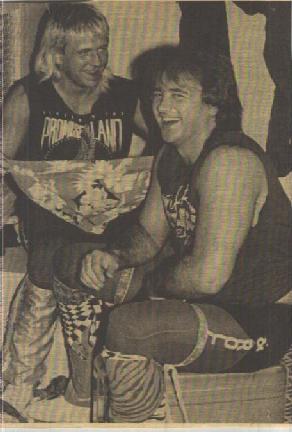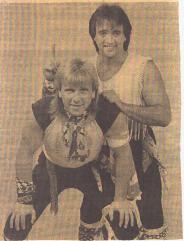 Getting ready to get to work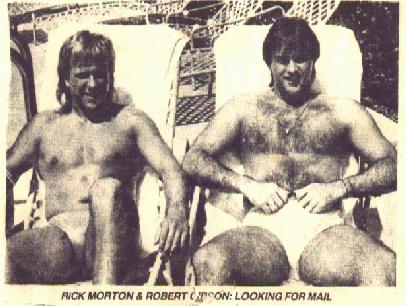 One of the Few shots of legs ;o).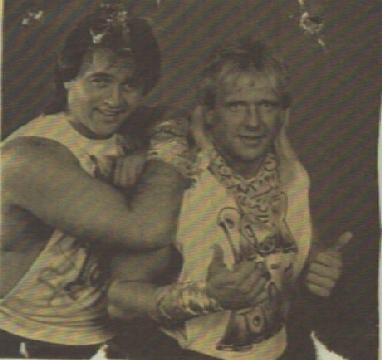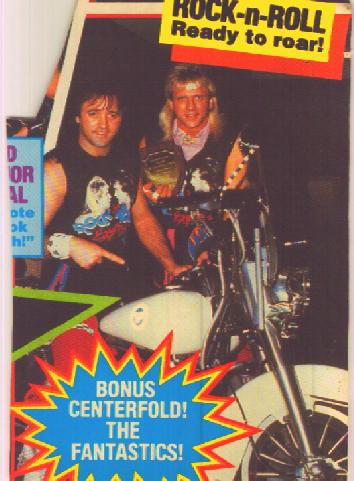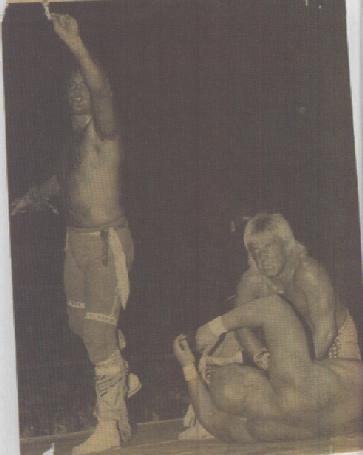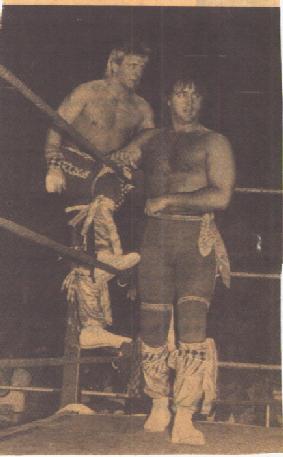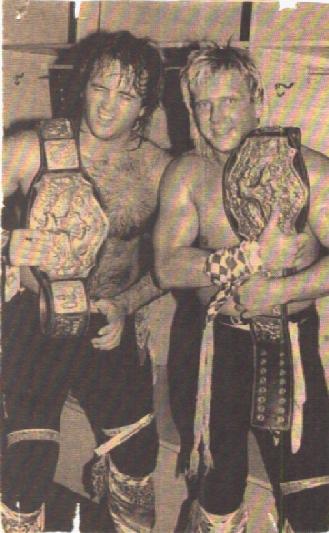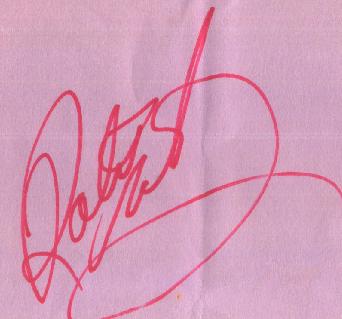 Robert Gibson