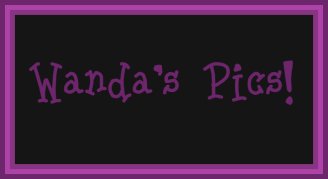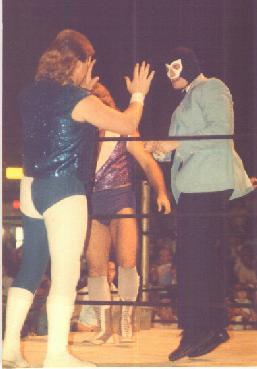 The Midnight Express, with Jim Cornette. This is the Beautiful Bobby Eaton, and Loverboy Dennis Condry incarnation of the Midnights, and the Arch Enemies of the RNR express. Cornett had his head shaved after loosing a hair match. And he's having himself a temper tantrum in this particular shot!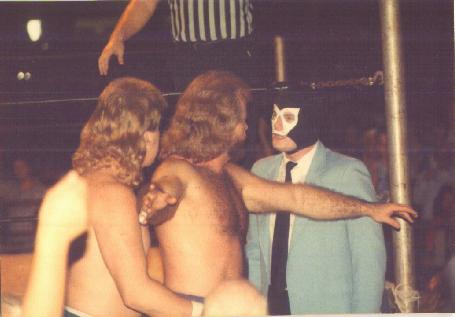 Bobby and Dennis, with Cornette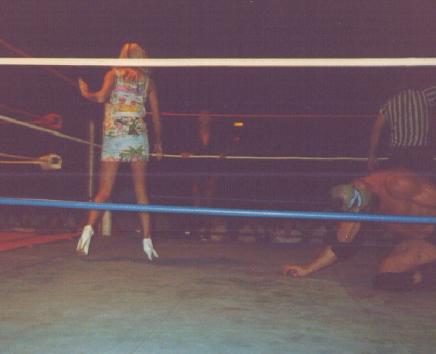 Missy Hyatt. The First Lady of Wrestling. Well according to her. All kidding aside,, I adore this lady!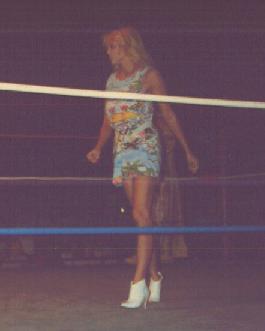 Another Shot of Missy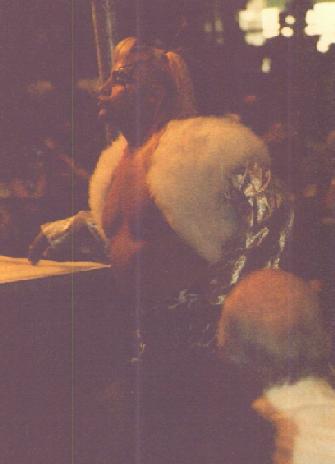 Adrian Street. Wanda's Sister in Law, the photographer of this particular shot,, had this facination with that man!
Adrian Street in Action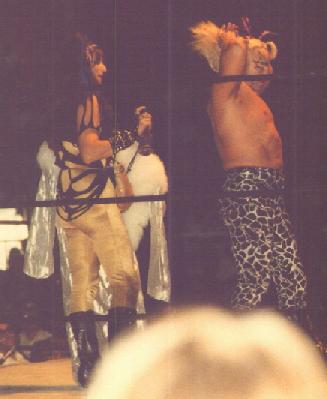 Adrian Street, and Miss Linda his wife/valet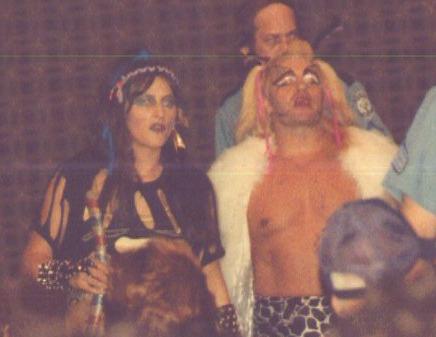 Look at these guys... Street and Miss Linda coming to the ring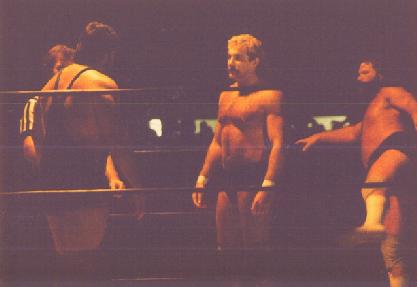 Hacksaw Duggan and Magnum TA team against Doctor Death and Ted DiBiase. I just love the lighting of this shot, and its TA. in his finest. I miss him dreadfully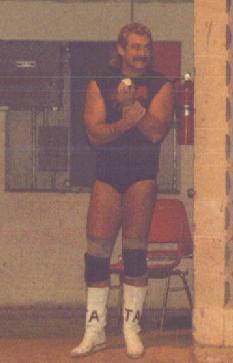 And More Magnum
all backgrounds and images © Ladies Love Wrestling Too
Please don't steal my stuff!!!!!