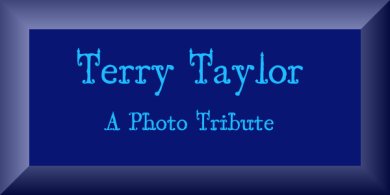 From the First Time I laid eyes on Terry Taylor, I was HOOKED, and big time. The man still to this day remains as my favorite wrestler ever. No one has been able to grab my eye quite like Mr. Taylor. Whether in front of the cameras, or behind doing booking, Terry is an assett to either organization. WWF has the fortune of having him now!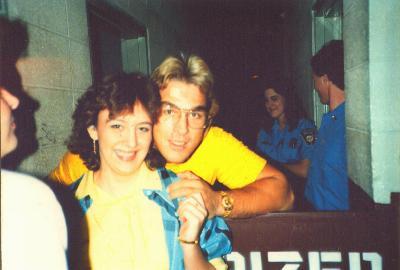 This has to be one of my favorite pictures. I had copies of this one framed in my bedroom and in my locker at school. I was fortunate to have gotten the opportunity to meet Terry backstage at live events several times back in the 80's! It was a blast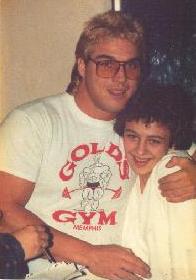 I'm surprised I am even putting this picture up for your viewing pleasure, I look so horrible.. but hey,, I was 13 LOL. But look at that grip.. I thought for sure he was going to squash me! But did I complain,,Not one little bit,,,, as a matter of fact,,, I didnt wash that shirt for a week,, it smelled like him LOL.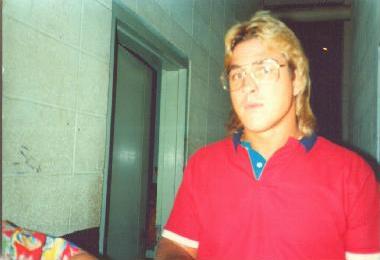 Terry Taylor was the single most talented wrestler I have ever had the opportunity to see. He was quick,, and powerful. He was excellent when given the mic. I could listen to him speak for hours. Although he started his career as a face,,,,,, he spent most of it as a heel.. first in Mid south,, after he turned on Chris Adams,,, then later in the WWF as the Red Rooster.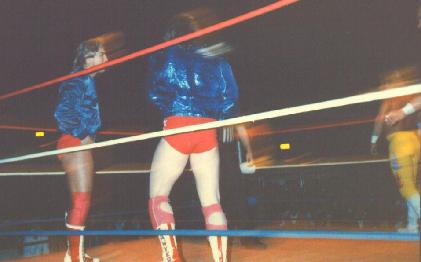 Terry, Real Name Paul Taylor, was born on August 12, 1955. He spent the early part of his career here in Mid South, which Later became the Universal Wrestling Federation, (UWF) and the NWA. Terry was at his best here I think. His sharp style, his athleticism. Even without a gimmick were well appreciated. Then came the WWF.. and Terry left me.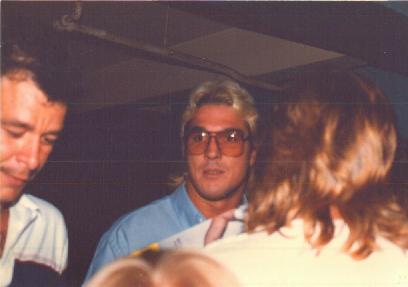 The WWF, and Vince McMahon came calling. I was totally broken hearted when Terry left here for greener pastures up north, but like much of his collegues, Ted DiBiase, Junk Yard Dog, Hacksaw Duggan, Jake the Snake Roberts,, the money was there. And Vince appreciated talent. Even if his ideas for gimmicks left something to be desired.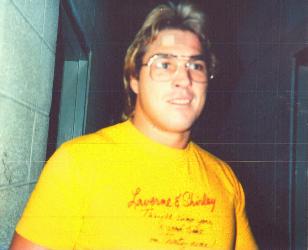 When he got to WWF he was saddled with this Red Rooster Gimmick,, It was unbelievable. Not only would I not be able to see him live and in person anymore,, but I had to watch him come to a ring with a red rooster cone in his hair. And horror of horrors Vince was playing him off as an IDIOT. I hated every minute of this gimmick,, and as much as I hate it, this is what Terry Taylor is remembered for.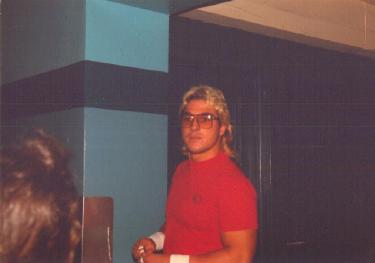 I lost touch with Wrestling for several years. I got married,, and from 1990-1994 we didnt have cable out here in the sticks. therefore, we didnt have wrestling. The UWF had merged with the NWA and that meant the only time I could catch em would be on TBS. Boy,,I missed four glorious years of Mr. Taylor.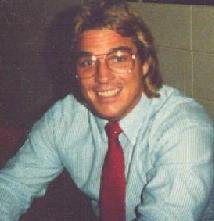 When I came back to the Wrestling World.. Terry was back in WCW. This time as Terrence Taylor
of the York foundation. Terry was always best in his heel mode. And it was fantastic to see him
back in the ring again. The whole gimmick was that Alexandra York (Terri Runnels) would carry a
computer to the ring, and that would determine how her boy would wrestle each match to have the
best possiblity of winning. Ok,, so it wasnt a great gimmick,, but I was just thrilled to have Terry
Back.. One problem,, WCW was National.. and they didnt have any house shows down in my little
neck of Louisiana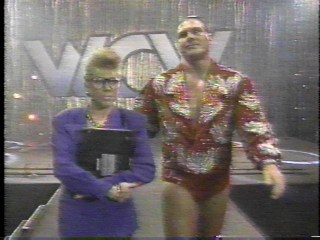 Then my sweetie retired. Injuries took their toll and he always said he would retire at 40,, he lived up
to that. But WCW knew better than to loose someone like him. Terry was responsible for some wonderfully booked WCW Nitro;s, Thunders and WCW Saturday Nights, and,,,, he even wrestled a few house shows now and then. NOW WHY NOT THE ONE ON JULY 30 Here, Huh, Huh Terry????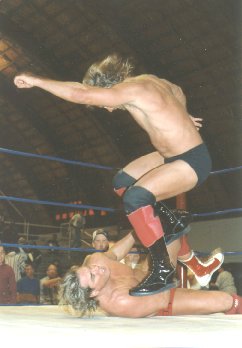 On Monday, November 30, 1998 I almost had a heart attack. I'm sitting watching Nitro..... and there standing in the ring is NONE OTHER than my Terry....ok,, so he's not MY Terry,, but a girl can dream cant she. Even though he spoke not a word,, but just presided over the contract signing, I was in Hog Heaven. Terry was in front of my eyes once again. And Not only once, but for three weeks straight we were treated to Terry! Lets hope WWF decides he's good in front of the cameras as well as behind them.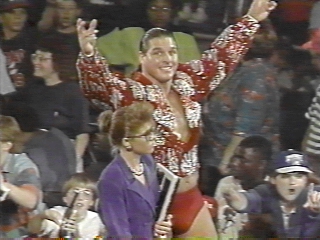 Over the course of his time in Mid-South, I got the opportunity to see him live on so many occasions. To actually spend a fairly good bit of time talking to him. Joking with him,, and generally harrassing him :o) I even got a hug or two and a kiss or two for good measure every once in a while. I have so many fond memories of Terry. Wrestling has always been my passion. And there are a few guys out there who will always be "Professional Wrestling" to me. Terry is one of them. I have not had the opportunity to see Terry live and in person since the time he moved to the WWF. And I have actually only gone to three live events since my teenage days, two of which were this year, when WCW decided Louisiana was a good place to be :o)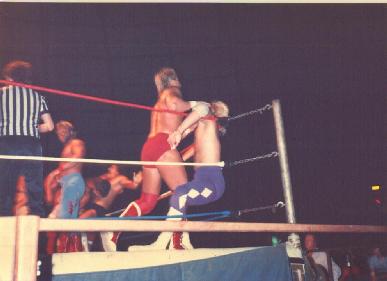 I'm just keeping my fingers crossed that WWF uses him well. Terry, We miss seeing that cute face!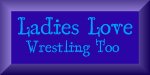 All photographs © Ladies Love Wrestling Too unless otherwise indicated. Please do not Steal My stuff!