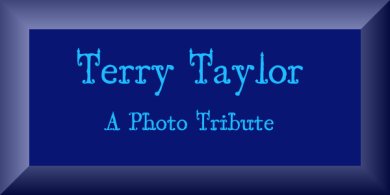 Here are some More Images From Terry Taylor. All photographs are mine, unless specified that I got them somewhere else :o)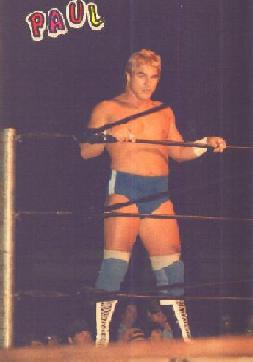 To borrow a phrase from my friends over at MIPB. MOOK! This shot is from Wanda's collection. I dont know why I didnt steal it from her years ago :o)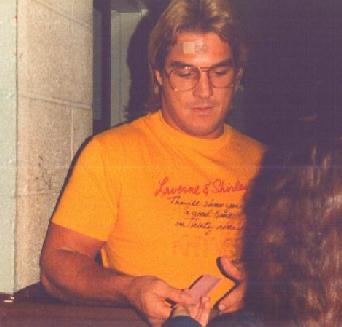 Another Image from Wanda's photo collection. Terry Signing autograhps for the fans.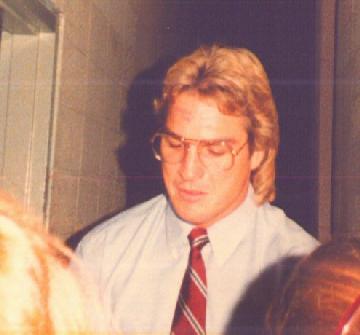 And again, signing autographs. I loved the suit and tie thing. He always wore them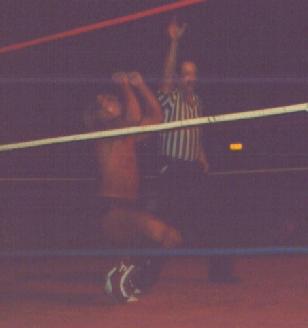 I'll have to say I don't think I was there that night, or I'd probably remember this. He had just won a belt of some sort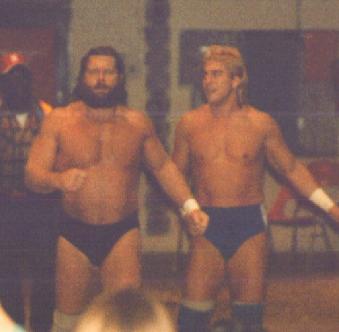 Terry and Jim coming to the ring. This was one of his first appearances in Mid-South. Jan 15, 1984, Why do I remember the date? Just have a nack for trivial details. Actually, this was the first night I got to meet Mr. Taylor Live and in person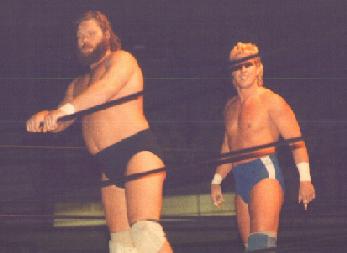 What a cutie.
Two of my all time favorite Men.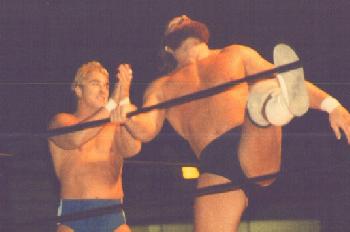 Let me let you guys in on a little secret. Mid-South wrestling security wasnt as tight as WCW is now. And the ring barricades alot closer to the actual ring. These photos were all taken standing right at the ring at the barricades. Which is where I spent MOST of my time :o) I can remember jumping out of the way several times of flying wreslters!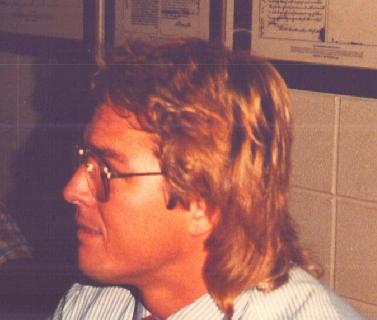 Cute even in profile. This is the companion to the picture in front with the grin. We got him coming and going :o)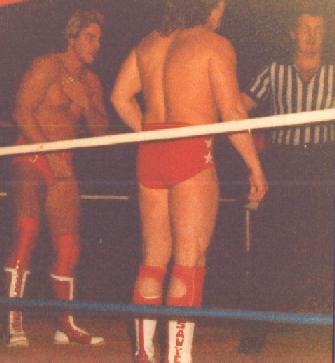 Terry Taylor with Bret Wayne Sawyer. Brother of Buzz Sawyer.
All of the photo's above were from Wanda's collection. It depended on who brought the camera that night as to who took the pictures. The double prints were distributed among the three of us.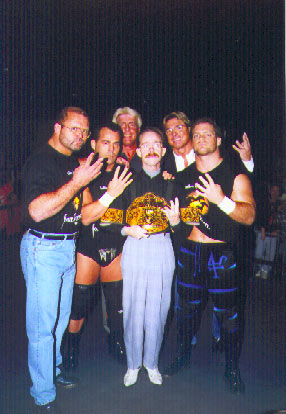 From the Brian Hilldebrand Tribute show. (WCW Referee Mark Curtis) Credit. WCW/nWo magazine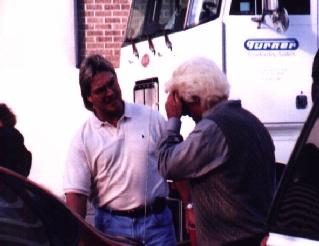 This Shot comes from Tyger. Terry Taylor and Ric Flair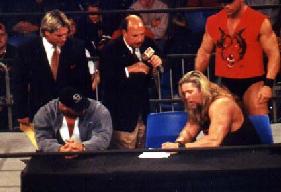 This one comes from JandB from the November 30th Nitro. Yup the one where I almost died seeing my sweetie on camera again.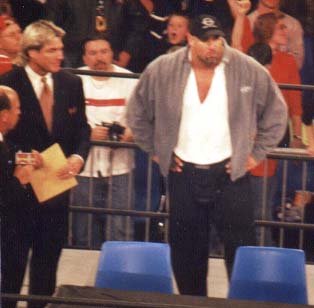 Also from JandB. Thanks Guys :o)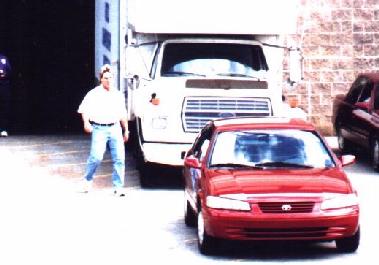 Another Shot from Tyger! Thank you!
For More Images of Terry Taylor visit these places:
and
All images © Ladies Love Wrestling Too unless otherwise indicated. Please dont steal my stuff